A B C D E F G H I J K L M N O P Q R S T U V W X Y Z All
ELTIN JOURNAL, Journal of English Language Teaching in Indonesia
ELTIN, Journal of English Language Teaching in Indonesia is published twice a year by STKIP Siliwangi, Indonesia. This journal represents the field of English Language Teaching in its widest sense. This journal addresses (applied) linguistics, literary appreciation, language education, and so forth.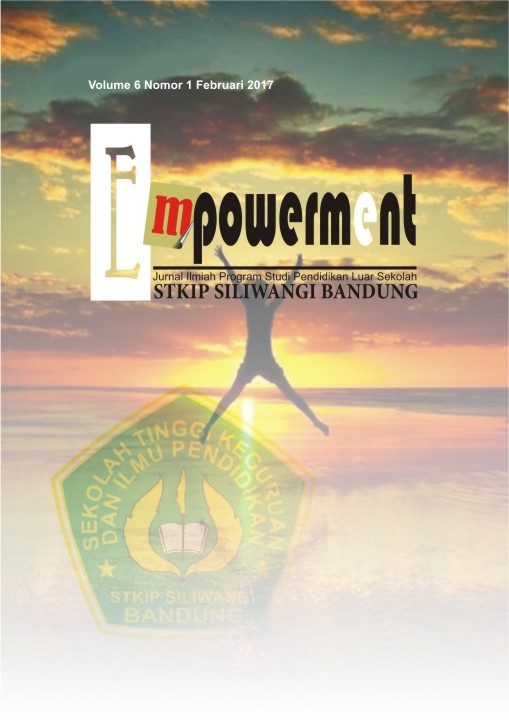 Empowerment
Empowerment Journal publishes original research or theoretical papers about :
1. non formal education
2. community education
3. community development 
4. training and course
5. informal education
6. social communication to support community learning process
We recommend qualitative, descriptive, or quantitative reseach. We may process manuscript of research and development (RnD).